CBSE Affiliation no. 1031195

21st century best practices of teaching and learning
At Vagdevi Vidyapeeth we impart education by integrating a variety of engaging & proven 21st century best practices of teaching and learning.
We focus on developing multiple intelligences.
We have integrated technology effectively in our education system at various levels.
We have most progressive academic curriculum delivered by our creative & innovative, tech-savvy and forward thinking 21st century educators.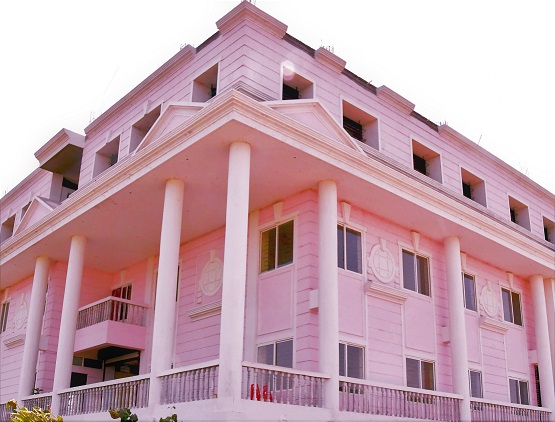 The sprawling, beautiful, verdant campus of Vagdevi Vidyapeeth designed by the recognized architects, aims to provide the environment and facilities essential for next-generation education.
Infrastructure also aims at balancing academic & non- academic development needs of a child. A large part of campus area is dedicated to the practical learning.
The campus has been modelled to facilitate the excellent educational services and enhance the all-round development of children.
GROW STRONGER, MORE SKILLED, MORE CONFIDENT AND MORE SUCCESSFUL
We provide opportunities to succeed
Render an enriching enviornment that enables the holistic development of our pupils and prepare the leaders of tommorrow.
State-of-the-art Facilities
At Vagdevi Vidyapeeth we firmly believe that a great school is made great by its students and teachers. We ensure that our students and teachers get state-of-the-art facilities to achieve their best.
We understand it is important to bring ease in teaching & learning. Knowledge & skills can be acquired easily if surroundings are stimulating & purposeful.
State-of-the-art facilities at VVIS reflect convenience and aim to fulfill all the requirements of the holistic development of our children.
Enriching Environment to bring out the best
An enriching environment that makes a child – wake up every morning enthusiastic, get ready happily, excited to come to school and complete her or his day with joy of learning and sense of achievement.
We at Vagdevi Vidyapeeth are committed to provide a safe & secure, friendly & caring, innovative & motivating, technologically advanced & culturally rich collaborative learning environment that enables children to bring out the best in themselves through the joy of learning & by utilizing the best educational practices.
DREAM MORE, GET MORE, LEARN MORE, BECOME MORE
We ensure that our students develop the competencies essential for leadership, demostrate the leadership values – Culture (social & ethical), Generosity (respect), Communication, Collaboration, Excellence, Creatical thinking, Innovation and they are always ready for what future brings through their intellectual, vision, courage & confidence.
At Vagdevi Vidyapeeth International School, Khargone we impart an excellent education that prepares our students:
Intellectually capable, Socially sensitive & responsible, Emotionally stable, Morally vibrant and Spiritually inclined.
Got a question? Click here to reach out to us.
We'd love to see you. Click here to schedule your visit.
We welcome new generation to us. Click here for registration request.
Click here to know about our vision, mission, motto and value system.
Click here to learn more about VVIS school features.
Click here for our catalogues/leaflets etc.