A place where learning takes place for everyone. Our safe and caring educational environment offers personalized learnings.
We are dedicated to the development of our students intellectually, socially and spiritually.
High standards of excellent education
We ensure that our students develop the competencies essential for leadership, demostrate the leadership values – Culture (social & ethical), Generosity (respect), Communication, Collaboration, Excellence, Creatical thinking, Innovation and they are always ready for what future brings through their intellectual, vision, courage & confidence.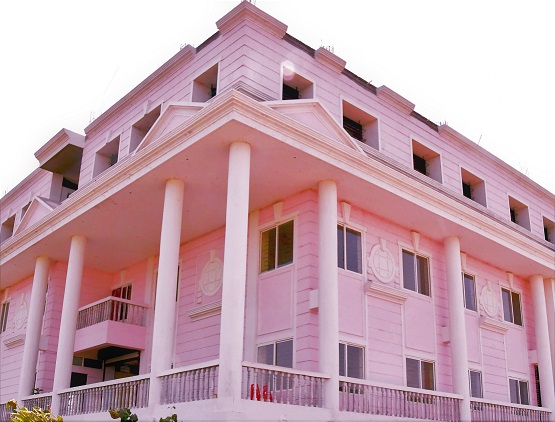 Safe & Secure, Well-connected Campus
A well-connected campus which is easy & quick approachable. Beautiful, verdant campus designed by the recognized architects, aims to provide the environment and facilities essential for next-generation education. infrastructure also aims at balancing academic & non- academic development needs of a child. A large part of campus area is dedicated to the practical learning.
State-of-the-art infrastructure & facilities
At VVIS we firmly believe that a great school is made great by its students and teachers. We ensure that our students and teachers get state-of-the-art facilities to achieve their best. We understand it is important to bring ease in teaching & learning. Knowledge & skills can be acquired easily if surroundings are stimulating & purposeful. State-of-the-art facilities at VVIS reflect convenience and aim to fulfil all the requirements of the holistic development of our children.
It's all about the environment! great people grow great. We are committed to provide a safe & secure, friendly & caring, innovative & motivating, technologically advanced & culturally rich collaborative learning environment that enables children to bring out the best in themselves through the joy of learning & by utilizing the best educational practices.
Multi- dimensional sports opportunities
Sports teaches you character, it teaches you to play by the rules, it teaches you to know what it feels like to win and lose-it teaches you about life." At VVIS we firmly believe that it is the appropriate balance of Academics and Athletics that compliments the holistic development of a child. This is the reason we provide excellent facilities for various outdoor and indoor sports.
Exceptional performing arts & fine arts facilities
Art, freedom and creativity will change the society faster than something else. An intellectual says a simple thing in a hard way, an artist says a hard thing in a simple way. For developing aesthetic and creative skills we at VVIS have one Fine Art Centre (FAC) that provides students a platform to express their ideas, imaginations and abilities.
Technology Integrated
21st century best practices
At VVIS we encourage use of information and communications technology (ICT) from the early age and have integrated ICT effectively in our education system at various levels right from the kindergarten itself.
Holistic development: academics, sports & extra curricular
An excellent education that prepares our students Intellectually capable, Socially sensitive & responsible, Emotionally stable, Morally vibrant and Spiritually inclined.
21st Century educators: talented, experienced, well-trained
School is the foundation of a child's future and teachers are the architects of this foundation. Our VVIS faculty members are enthusiastic professionals and ideals who inspire our students and nurture them to achieve excellence.
Cherish each child's uniqueness. Click to know more.
We're dedicated to the practical learning Click to know more.
to each child to cater their diverse learning needs. Click to know more.
Instilling leadership skills, life skiils. Click to know more.
Got a question? Click here to reach out to us.
We'd love to see you. Click here to schedule your visit.
We welcome new generation to us. Click here for registration request.