The vision of Vagdevi Vidyapeeth International School is to be the premier intellectual and inventive centre of excellence recognized for its effective engagement in teaching, learning, research & capability development and producing future leaders rooted in Indian ethos who contribute to the local and global communities.
At Vagdevi Vidyapeeth International School we have S.C.A.L.E. model of core values. Our core values are Social & ethical standards, Continuous improvement, Communication & Collaboration, Accept, Leadership and Excellence.
Social & Ethical Standards
Ethics secure one's inner perfection. We're committed to the highest standards of ethical behavior. We value Integrity, Accountability, Descipline, Dedication, Committment, Caring, Compassion, Social Justice and professional & scholarly ethics among faculty, staff and students.
'Change' is the only constant! As the world changes, so does VVIS. We promote ideas, creative & critical thinking; we value Innovation and keep pace with the rapid changes taking place in the education field be it technology, methodology, infrastructure etc. 'Good is not good enough' We beleive in 'Never be complacent'- we constantly fine-tune our skills; learn, embrace & adapt new ways of doing things and take it to the next level.
communication & collaboration
Collaboration is the new competition. Collaboration divides the task and multiply the success. We believe in working together as one team and achieve common goals through honest & fair communications. We are committed to maintaining a spirit of community where differences of opinion are accepted. The school believes that parental support is integral to the success of each of our students. Their participation in their student's education process is always encouraged.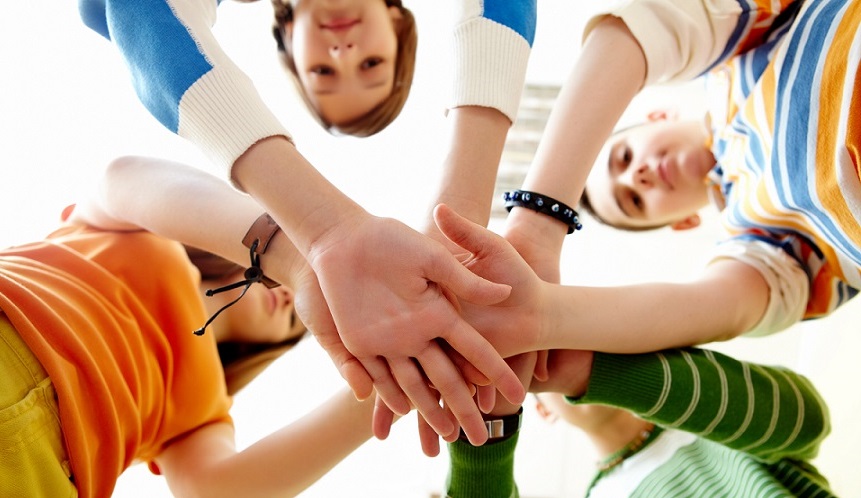 We believe in harmony, we care for all people and value their unconditional worth. We respect for the dignity and well-being of others. We value respect for cultural, individual and role difference, including those due to age, gender, race, ethnicity, national origin, religion, marital status, family configuration, disability, language, philosophical orientation and socioeconomic status among others. We practice the true spirit of diversity.
'Leadership is not a position or title, it is action & example'. We value and are committed to exercising leadership.





'Excellence is doing ordinary things extraordinary well'. We recognise and celebrate academic excellence and achievement. We strive for excellence in everything we do- in our thoughts, our words & our actions. We set-up and follow standard operating procedures.We dedicate ourselves, trust in perseverance; we are resilient, we overcome setbacks and eventually deliver with excellence.
The mission of Vagdevi Vidyapeeth International School is to render an enriching environment that enables the holistic development of our pupils and prepare the leaders of tomorrow.
Render an enriching enviornment. Click to know more.
Holistic development of our pupils. Click to know more.
Prepare the leaders of tomorrow. Click to know more.
धियो योनः प्रचोदयात् ।।
"Deploy our intellect on the right path"
We, at Vagdevi Vidyapeeth International School (VVIS), believe in the holistic development of our children.
We've had opportunities to interact with a variety of parents with mixed experience in regards to the quality education in the area. When we closely examined the existing school system in the area, what we found was that most of the schools, unfortunately, were still following the traditional instructional pattern of teaching & learning and we strongly felt the need of a future-ready school that provides an enriching environment of doing the things in new, engaging ways thereby meeting the high standards of value-based excellent education that fosters the all-round development of our kids.
We aim VVIS to be that school where there's no boundaries for learning, implementing world-class best practices, trying new ideas and extending an engaging environment – a 'happy school' where teaching is pleasure & learning is joy, where every child is excited to come and inspired to learn every day just because they love it and not because of some compulsion.
At VVIS, we're committed to providing the best quality education to kids of Khargone and enable them to realize their true potential & bring out the best in them.
Our excellent educational programmes are complemented by state-of-the-art facilities and resources, and our focus on academics, sports and co-curricular opportunities facilitate well-rounded education.
Through this website, we intend to enlighten you on our vision & ideology, technology & methodology being used, kind of environment that has been set up and our plans; so that you understand it well and join us in shaping the future of our kids.
We trust that Vagdevi Vidyapeeth International School is going to become a premier institution of its kind fulfilling our vision and educational expectations of the parents who bring their children to it.
Jai Bharat.
Akhilesh Parsai
Jayesh Parsai
Directors, VVIS Khargone.